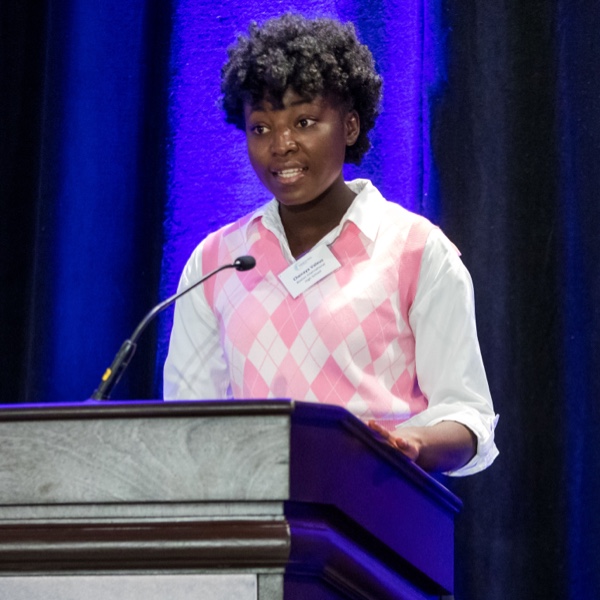 Usher in the next generation of financially literate girls and increase the number of women working in finance and financially related fields.
We deliver programming to build financial competency and confidence in teen girls. We do this through engaging programs offered directly to girls online or in the classroom, and through curriculum to teachers and volunteers.
We create a safe space and trusting environment for girls to discuss money and life priorities with their peers and instructors.
To educate young women in personal finance and introduce them to career opportunities
To inspire them to learn and gain confidence about money matters
To connect them to female finance professionals who serve as role models and mentors
Every girl should have the opportunity to learn how to manage her money and to feel confident making financial decisions.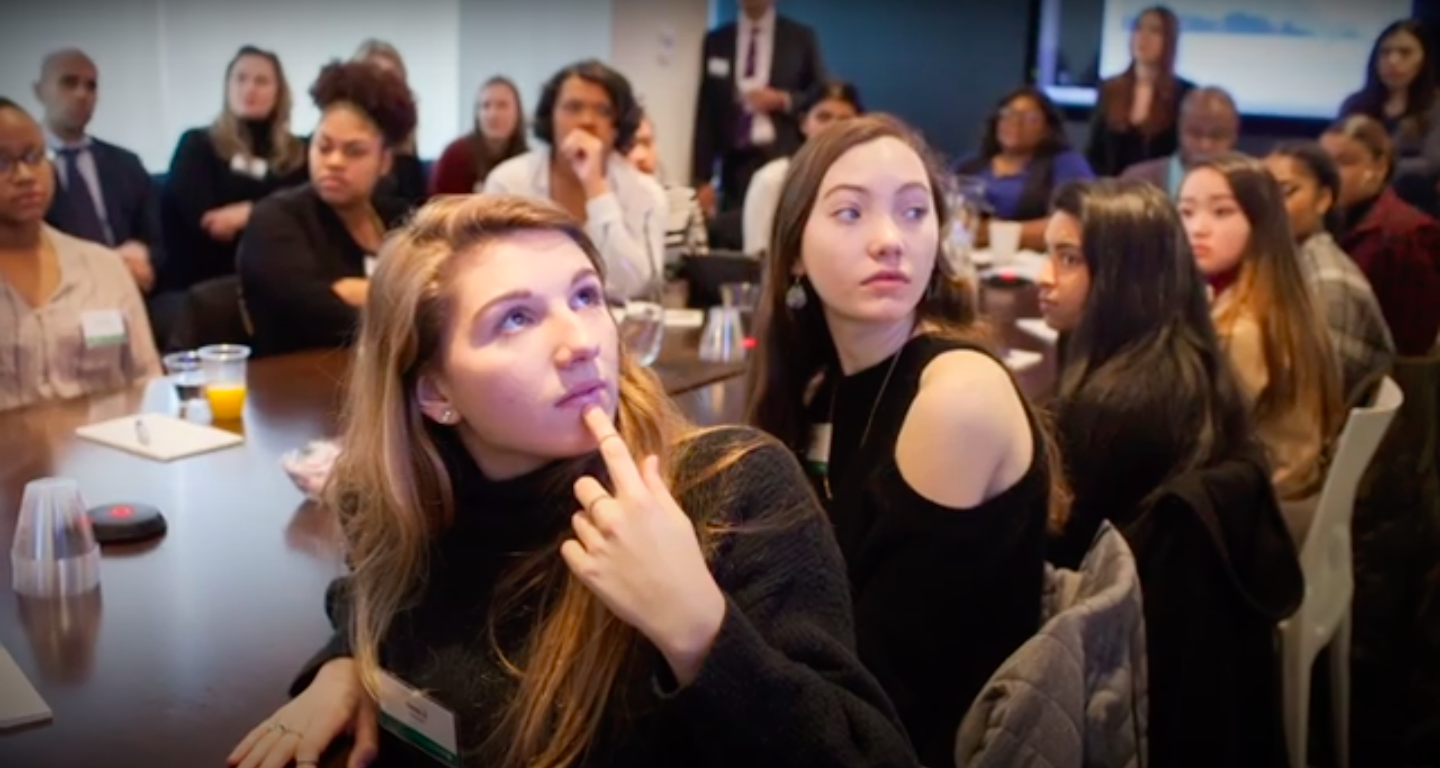 Most girls lack confidence when it comes to money matters.
Only 12% of girls feel very confident making personal financial decisions. Research shows one third of the gender gap in financial literacy can be attributed to confidence, while two thirds can be attributed to a gap in financial knowledge.
Girls lack sufficient and equitable access to personal finance education.
Half of all states in the U.S. still do not require a personal finance course for high school graduation. And in states without a personal finance course requirement, there is a 16% gap in access to personal finance courses between schools educating higher versus lower income graduates.
These problems – lack of confidence and lack of knowledge – limit women establishing careers in finance.
In the financial services industry, Executive Committees are only 16% female and Corporate Boards are only 20% female. We want to change that. 
We create an environment where teenage girls can build their financial knowledge and confidence and learn about the options for careers in finance. We offer engaging, instructor-led workshops and programs that get to the heart of what's been missing: setting young women up for success in life.
Too many teen girls are unprepared to make well-informed choices for the major life decisions in their future. High school students want to be able to make smart decisions about the money they earn and minimize debt–and not be talked down to because of their gender identity.

IIG is expanding across the nation—and it works: After participating in the Invest in Girls program, survey results show that girls' confidence in personal finance topics more than doubled.
Girls should be introduced to all aspects of the financial world, so they can participate in it–and make it more equitable.
IIG is expanding across the nation
IIG's core model for financial education is innovative—and it works. According to Boston University's ongoing longitudinal quantitative and qualitative study of IIG, pre/post testing of students who participated in Financial Foundations showed a 220% increase in confidence engaging in financial literacy. Students who took our Exploring Finance series had a 58% increase in interest in a career in finance and a 98% increase in understanding of careers in finance. These measures are important ways we measure success.
But our impact goes beyond the individual student. Companies in the top quartile for gender diversity are 15 percent more likely to have financial returns above their respective national industry medians and companies in the top quartile for racial & ethnic diversity are 35 percent more likely to have financial returns above their respective national industry medians.
IIG can harness changing demographics to drive inclusion in financial services. Approximately 75% of the students who engage with Invest in Girls are from underrepresented communities. Most of the schools we partner with are Title 1 with over 40% of children from low-income families. As the most diverse generation, Gen Z will play a critical role in creating parity in the workplace for generations to come. IIG students will arrive with the knowledge and confidence to drive results.  
Our work matters.  
The Council for Economic Education's mission is to teach K–12 students about economics and personal finance so that they can make better decisions for themselves, their families, and their communities. CEE carries out its mission by providing resources and training to K-12 educators and has done so for almost 75 years. Nearly two-thirds of the teachers CEE reaches in person are in low- and moderate-income schools.
To find out more about the Council for Economic Education, its other programs, and its resources for teachers. Please visit councilforeconed.org.